The Adventures of Olive & Gallon
Tuesday, February 24, 2015
Monday, February 23, 2015
Tuesday, October 28, 2014
I could care less if I have my phone on me, which seems to irritate people.
People often say that I am difficult to get a hold of….
I hardly ever answer the phone. I never answer a text.
I found an article that explains the exact reason why I HATE talking on the phone:
~The other day, while talking on Skype with one of my best friends, I realized that something was horribly wrong. The video option was turned off. And, as we all know, Skype without video is just a phone.
Like most introverts (*see note below), I detest talking on the phone. This begs the question, why do introverts hate the phone so much? After giving it some thought, I've come up with a few possibilities.
Let's begin with the ring. Whether your phone sings, buzzes or plays a piano tune, a ringing telephone is annoying. The phone doesn't care that you are busy, or deep in thought. It pays no mind to the fact that you really don't feel like talking right now. A ringing phone wants your attention – and it wants it RIGHT NOW!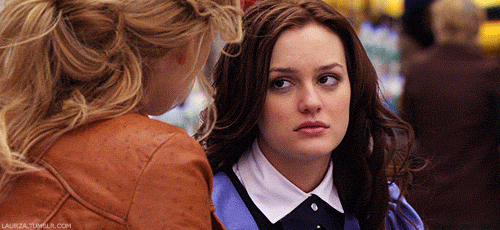 I once had a friend who often put his home phone in the fridge in order to avoid its intrusive squawking. Thankfully, cell phones can be set to silent or vibrate.
The incessant bark of a telephone presents an inner debate for an introvert.
To answer or not to answer?
That is the question. Usually, we don't want to pick up. We might promise ourselves that we'll call back later. Later could be three days from now or never. Another option is to commit a communication faux pas and send a text in response to their call. This might be considered rude. Meh.
As a last resort, we may have to actually answer the phone. What ensues is something introverts dread; a conversation robbed of any visual or physical cues. That means that our nodding and subtle facial expressions are of no use. The other person can't see that we are pausing to think, or process, or pet the dog. All they know is that there is silence at the other end. And it is awkward. Of course, we can't see their facial expressions either.
For introverts who rely heavily on observation skills, this is frustrating.
Keeping all this in mind, is it any wonder that introverts avoid or put off talking on the phone?
Indeed, talking on the phone is not something we look forward to. But a lot of times it is necessary. I'm not opposed to short and sweet calls made to tighten up plans or answer an important question. Sometimes the discomfort of talking on the phone is overpowered by the joy of connecting with a loved one.
But the majority of the time, a text message will do just fine.
Side Notes:
A person who spends a lot of their day at work talking on the phone, often does not want to spend time on the phone when they are at home. The continual interaction over the phone at work can drain them emotionally and leave them desiring some reprieve from the telephone when they are in the sanctuary of their home.
*An introvert is a person who is energized be being alone. Introverts are more concerned with the inner world of the mind. They enjoy thinking, exploring their thoughts and feeling. They often avoid social situations because being around people drains their energy. This is true even if they have good social skills. After being with people for any length of time, such as at a party, they need time alone to "recharge."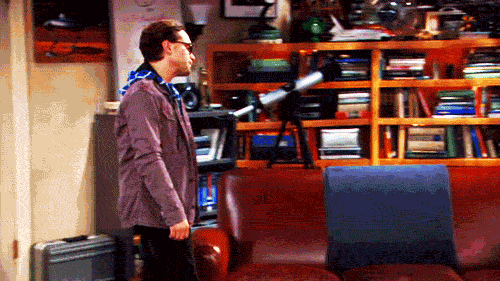 Important Side Notes:
1. Introverts find small talk cumbersome and tend to crave authenticity in their interactions.
2. Downtime doesn't feel unproductive. Whereas an extrovert might get bored or antsy spending a day at home alone with tea and a stack of magazine, this sort of down time feels necessary and satisfying to an introvert.
3. Introverts alternate between phases of work and solitude, and periods of social activity.
4. It's true that opposites attract, and introverts frequently gravitate towards outgoing extroverts who encourage them to have fun and not take themselves too seriously.
Whew...I hope that was eye opening. ;)
Wednesday, September 3, 2014
The Possession of Michael King
Labels: Annabelle, Babadook, Daniel Radcliffe, deliver us from evil, Dracula Untold, Eli Roth, Equalizer, Final Girl, Green Inferno, halloween 2014, Horns, Into the Woods, Jessabelle, Ouiji, The Damned, The Pyramid
Monday, September 1, 2014
1. e.l.f. Studio Translucent Mattifying Powder
Color: translucent
Price: $3
***
2. e.l.f. Studio Contouring Blush & Bronzing Powder
Color: Antigua
Price: $3
Love, Love, Love this set! One compact with two products (pictured on the right)! I line my cheeks with the bronzing powder and finish the apples of my cheeks with the blush. They have recently released a new color (Fiji) that comes in a matte finish. Can't wait to try it!
***
3. e.l.f. Mineral Pressed Mineral Eyeshadow
Color: Wine Tour & Forest Frolic
Price: $3
The Mineral Eyeshadow is my favorite ELF eyeshadow. It goes on buttery smooth, it is very pigmented and lasts the whole day. Wine tour is a rich, warm purple with gold flecks. Forest Frolic is black with a very slight hint of shimmer. These eyeshadows are not portable. I like to carry my makeup in a bag and Forest Frolic ended up a breaking into a powder. The packaging however was very sturdy and didn't let a speck of the eyeshadow escape. ;)
***
4. e.l.f. Studio Mineral Infused Face Primer
Color: Clear
Price $6
This primer comes in a pump-style container and goes on super-smooth. My foundation goes on evenly when I use this product and seems to hide the fine lines on my face. I couldn't ask for more!
***
5. e.l.f. Studio Baked Eyeshadow
Color: Bark
Price: $3
Bark is such a beautiful color! A little bit goes a long way and the color lasts all day. Awesome pigmentation and a lot of shimmer! The eyeshadow has a dome shape and comes in a cute compact. The actual eyeshadow is huge! Lots of product :)
***
6. e.l.f. Essential 3-Piece Liquid Eyeliner Set
Color: Black & Brown
Price: $1-$3
I was able to purchase these individually in the colors black and brown. These go on suprisingly well and do not come off until I wash my face. I use the black for a more dramatic look and the brown for an everyday look. They go on easily and are greatly pigmented-just shake before you apply!
***
8. e.l.f. Studio Kabuki Face Brush
Price: $6
The Kabuki brush is so soft and full! It is perfect for all over powder, conturing powders, blush and highlighter. I ended up buying two because I loved the brush so much. It is easy to hold, super soft and dense and easy to pack in color. Awesome brush!
***
9. e.l.f. Studio Stipple Brush
Size: Standard & Small
Price: $3
I adore the small stipple brush! It is PERFECT for concealer application. It blends out easily and is so soft on my undereye area! I use the standard size stipple brush for powder and liquid blush. It reminds of me of the soft focus brush by Bare Minerals. Great brushes and so worth the price!
***
10. Studio Powder Brush
Price $3
This is my go-to brush for my foundation application. It is soft and dense and gives my face a smooth finish. It makes liquid foundation so much easier to apply and control!
***
So there you have it..my top favorites from the ELF cosmetics line.
Labels: beauty, blush, brushes, cheap makeup, e.l.f., elf, eyeshadow, eyeslipsface, foundtaion, lips, makeup, makeup blog, online makeup, pretty
Thursday, August 15, 2013
A quick rundown for the latest styles at the 2013 People's Choice and Teen Choice Awards.
This is Pretty in Pink at its best!
Emma could wear a potato sack and still look beautiful.
It's granny, meets....Dynasty.
Not a good combo.
This reminds me of Chevy Chase in Vegas Vacation.
But seriously...who the heck is Cody Simpson?
Bright, fun and feminine. Love it.
One day they will look at this picture and wonder what the heck they were thinking.
Funny...I am already thinking that about this ridiculous mess.
Beautiful dress but interesting choice of color.
Adorable. It must be summer time!
Nothing special about her clothes.
I love her makeup but this faux-mullet has to go!
What did you seriously expect her to wear?
Awesome.
Throwing pink shoes on is not going to help this poor dress.
Too long and too boring.
This dress looks like it's straight out of a 90's dELiA*s magazine.
She is just an angel. Beautiful.
Monica wanted to just blend in.
Mission accomplished Monica.
Mission accomplished...
Bright color, light-flowing fabric.
It's like having a berry flavored spritzer on a hot summer day.
Refreshing!
Simply put...a disaster.
French? Italian?
Close.
Indian-Candian.
Whatever...this boy is cute...
Sporting the pink again.
She could wear pink everyday and I wouldn't be bothered by it.
Everything looks good-until you reach his shoes.
What is this?
Gorgeous color. Beautiful.
Absolutely stunning.
WE GET IT-you're not a kid anymore!
But really silly girl, you are supposed to dispose of trash.
Not wear it.
I am going to take a wild guess and say there is probably more where that came from :(